RESOURCES
Resources and frameworks for your IAM journey
Free documentation designed to help IT and Security professionals tackle their daily security challenges in the continuously changing IT landscape.
CUSTOMER CASE
Identity Data Insights

at Scale: Fortune-500 Organization
Discover how a Fortune-500 financial institution used Elimity to empower employees with identity data analytics.
CUSTOMER CASE
How a Large Organization
Accelerated Deployment

of New IGA System
Learn how Elimity Insights accelerated a governmental organization's IGA suite roll-out by providing crucial data insights, ensuring project success.
CUSTOMER CASE
Insurance company takes control of user access
in a matter of days
An international organization achieved provable control through lightweight data-driven identity governance.
FREE GUIDE
Get our free ebook on how to prove that you are in control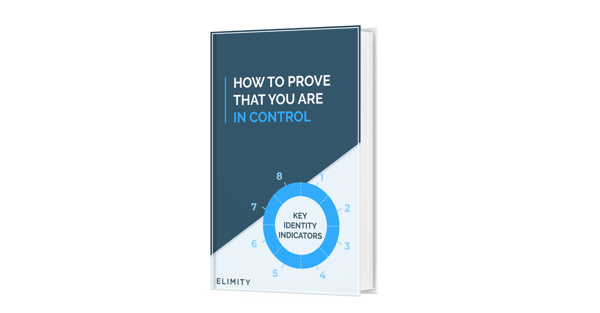 ✔ 8 Categories of identity indicators
✔ How to choose the right indicators?
✔ Based on ISO27001-framework
FREE GUIDE
IAM FROM A CISO'S PERSPECTIVE
IAM remains one of the most complex aspects of cyber security to implement.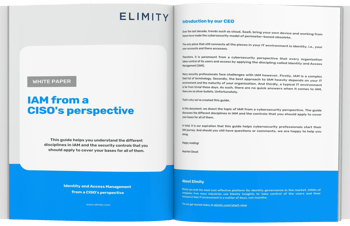 ✅ Learn why should you care about IAM
✅ Master the three major disciplines of IAM
✅ Cover all your bases with the must-do's for securing IAM
ON-DEMAND WEBINAR
Why Identity Data Analytics is Key to Strong Security Posture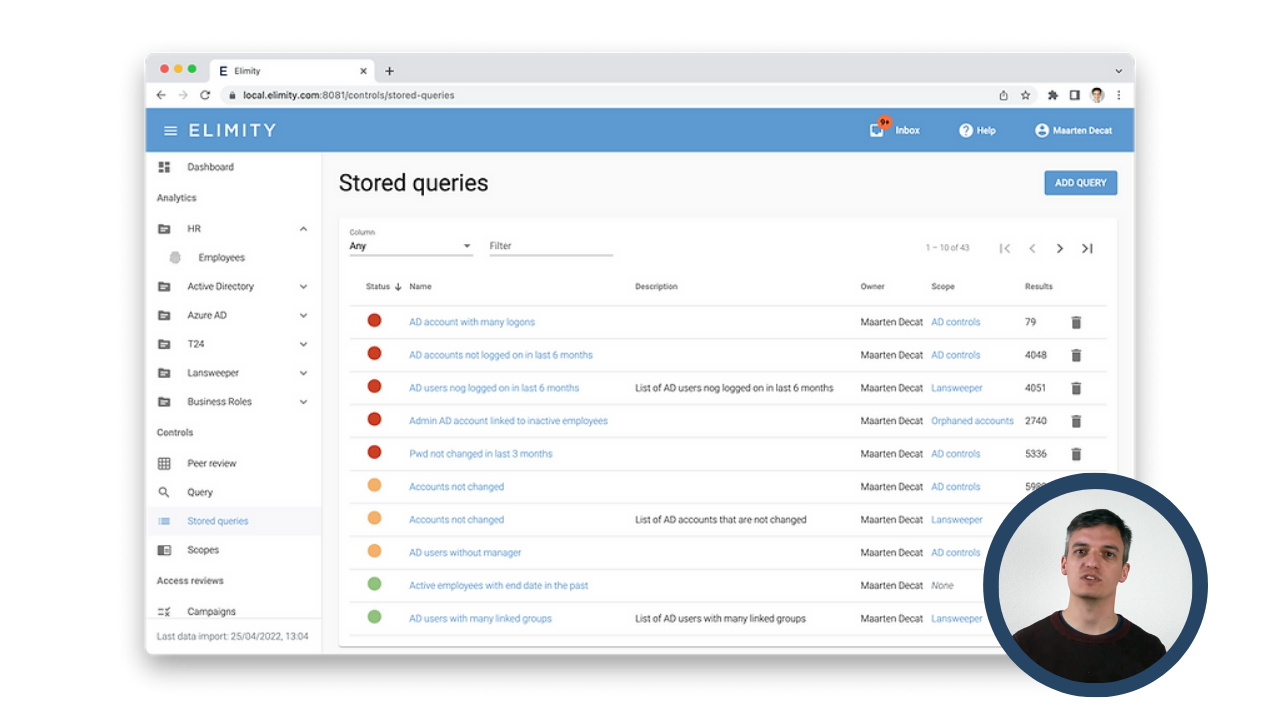 ✅ Identity Data KPIs: How many do you need?
✅ How to Achieve Identity Data Insights
✅ Customer Cases: Impact of Analytics!
✅ Demo Identity Data Analytics Platform! 📹


TUTORIAL
How to prove that you are in control?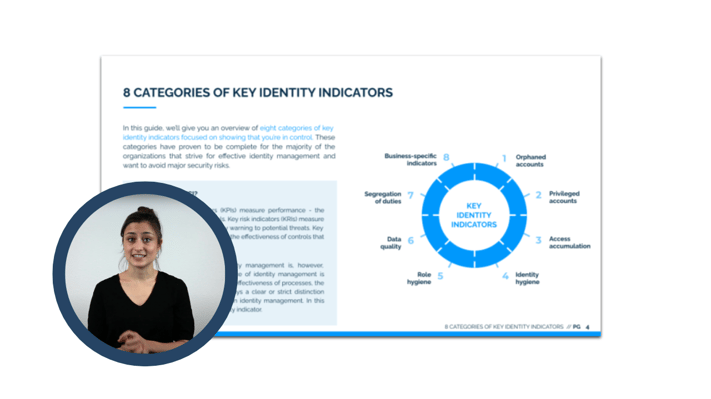 ✅ Why you need Identity Indicators
✅ 8 Crucial Identity Data KPI
✅ How to Achieve Identity Data Insights


CUSTOMER CASE
User Access Screening
Our client, active in the manufacturing industry wanted insights in its current IT risk posture, but faced multiple challenges related to identities.
👉 Limited Control over users and accounts
👉 No view on user access and risks
FREE DATASHEET
Prove it!
This identity indicator canvas is an interactive datasheet, designed to help you prove that you are in control of your users and their access.
👉 Overview of the key identity indicators
👉 Calculate your security score
CUSTOMER CASE
Enterprise-wide Visibility
For our client, a government organization with a complex IT environment, Elimity improved their cyber security posture with identity intelligence.
👉 Time-to-Value: 2 weeks
👉 Result: complete overview IAM
Leave us a message
You can leave us an email at info@elimity.com, or fill in the form on the right.
Always welcome for a coffee
Elimity NV
Motstraat 30
2800 Mechelen
Belgium