Challenges
↳ Regulatory Overload: Navigating a maze of access certifications and validations across numerous systems and applications, burdening the organization.
↳ Dynamic Insights Gap: With hundreds of employees managing roles and access, the lack of real-time, dynamic data insights hindered efficient IAM operations.
↳ Excel Exports Frustration: The existing IGA suite's limited support for data analytics forced reliance on manual Excel exports, slowing down critical IAM tasks.
↳ Limited Governance Impact: Formal governance and certification actions yielded little measurable improvement in the overall cyber risk posture.
Role owners and application owners are sailing blind in their IAM decisions based on the limited information that they can get, while these decisions are a large cybersecurity responsibility.
Elimity Insights is our Google for IAM: quick, easy answers to many different data questions regarding who can access what.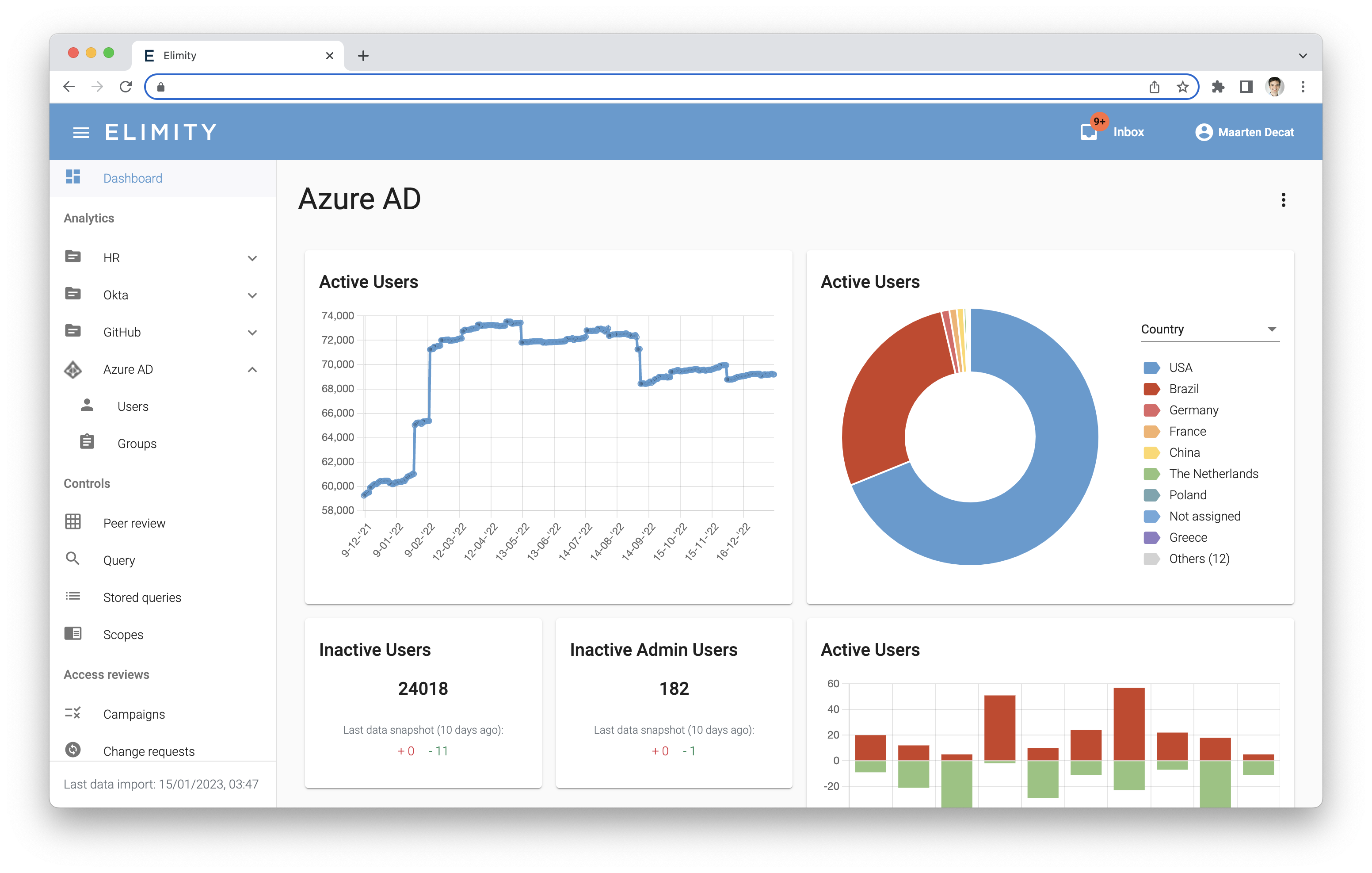 Key Results

Customer Case
✅ Comprehensive Insight: Achieved an always-up-to-date comprehensive view of employees, user accounts, roles, and entitlements in the IGA suite within 2 weeks.
✅ Efficiency Boost: Enabled over 500 IAM experts to perform self-service data analytics, slashing analysis time for tasks such as team accesses from 1 hour to 1 minute.
✅ Expanded Insights: Deployed 300 interactive reports on IAM data, a substantial increase from the previous 10 Excel-based reports.
SOLUTION
How we applied

identity data analytics
☑ Introducing Elimity Insights: Integrating seamlessly with the IGA suite and HR system
☑ Dynamic Data Linking: Elimity Insights bridges complex, structured data, offering a self-service analytics portal accessible to both technical and non-technical employees
☑ Up-to-Date Answers: Empowering employees across the organization with rapid and easy access to real-time IAM-related data insights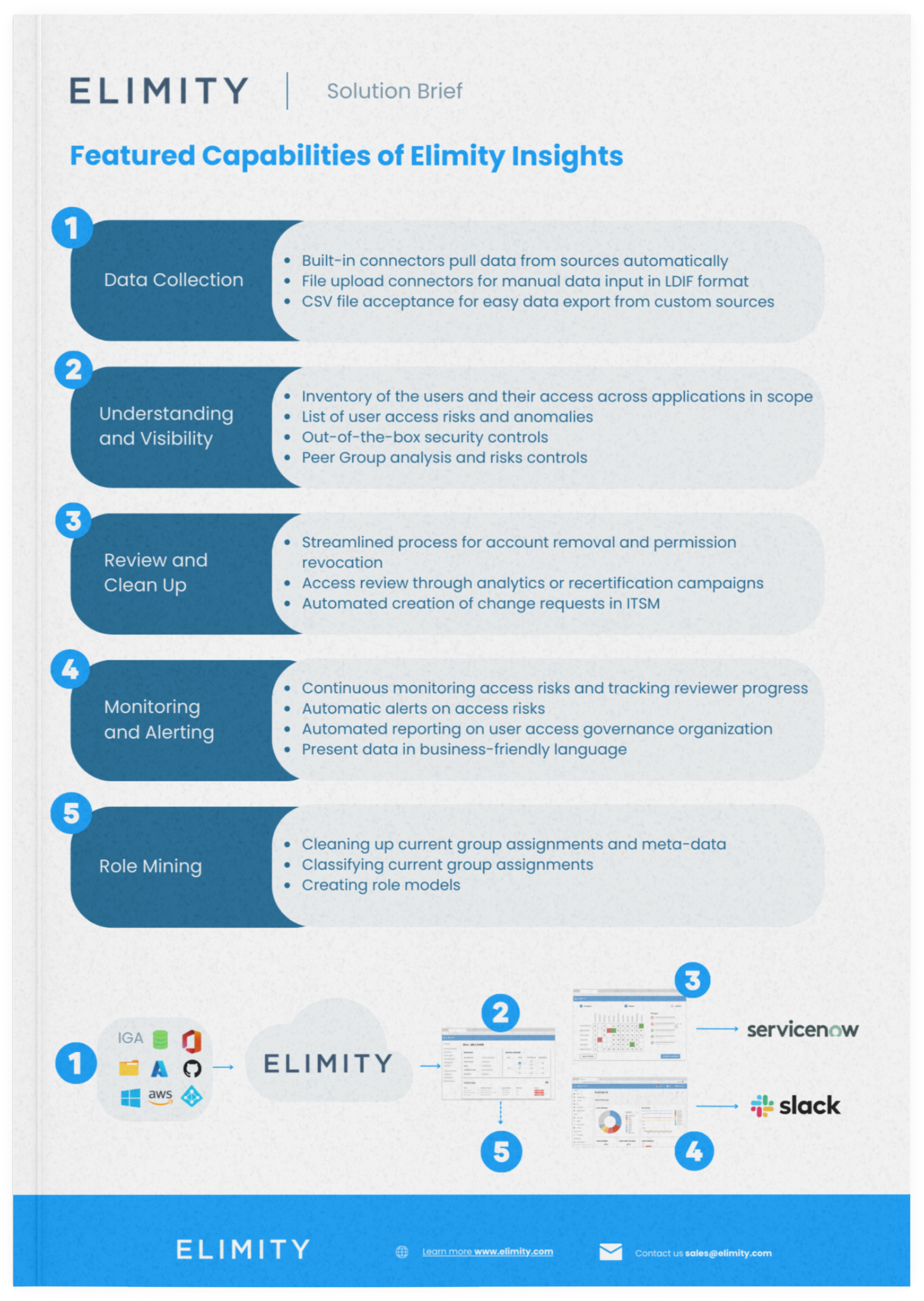 FREE GUIDE
KPI-Driven approach to IAM
Our guide walks you through everything you need to start using KPIs to improve your IAM security.
DOWNLOAD KPI GUIDE
BLOG
Your Ultimate IGA-Deployment Checklist
Are you starting your identity governance and administration (IGA) journey? Follow Elimity's checklist for successful IGA deployment.
FILL OUT THE CHECKLIST