ACCELERATION YOUR GROWTH
Partner Program
Our goal is combined success. Working with our partners, we accelerate our joint customer's compliance, risk and security management programs.
We partner with leading Solution Providers, MSPs, Technology Partners and System Integrators to bring the user access management solution to the market.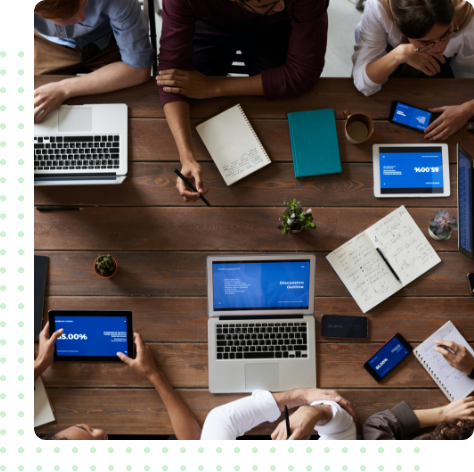 Join our vibrant IAM Community
With a diverse range of partnership opportunities, we are seeking to create a comprehensive set of relationships throughout the security services and technology ecosystem, enhancing our partners' value proposition to their customers.
GROW RECURRING SERVICES
Discover how Elimity boosts partner's annual recurring revenue.
CREATE VALUE
Help your customer ensure compliance and reduce user access risk with our platform.
GET THE BEST SUPPORT
Elimity's Customer Support is available to solve challenges at your clients.
CO-MARKETING
Take advantage of Elimity's marketing tools and initiatives to boost your presence.
Become a Partner
Your pain? We understand. This is why we do what we do, and can provide you with an experience like no other.