ON-DEMAND WEBINAR
Why
Identity Visibility

is Key to Strong Security Posture
Every CISO should have a clear view of Access Flows, Entitlements, and User Status - all tracked over time - to achieve Responsible Governance objective.
In this webinar, you'll learn why CISOs are required to have identity visibility and how they can achieve it with minimal effort.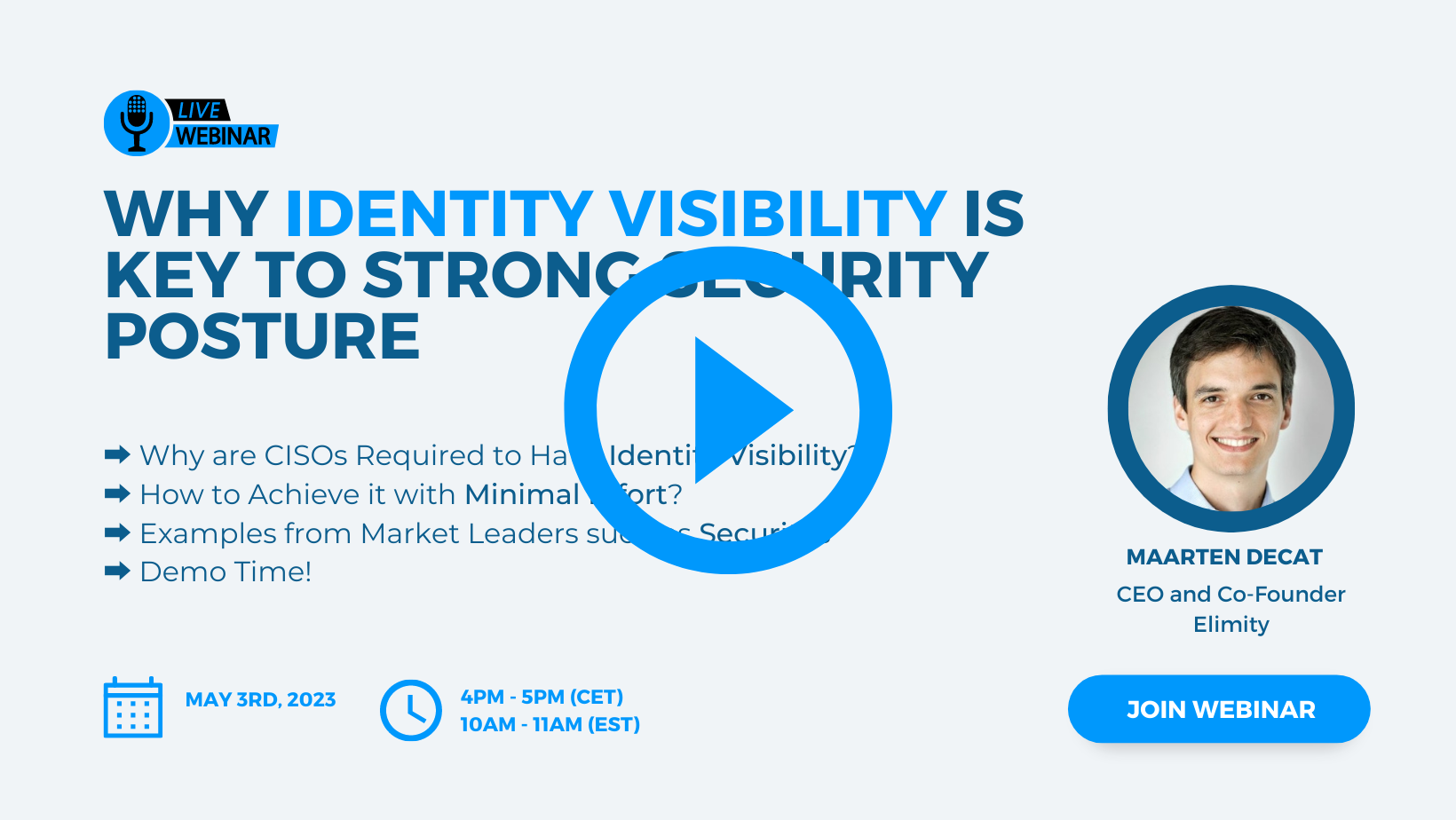 They followed the webinar
What to Expect?
With proliferation with on-premise and cloud identity repositories, organizations find themselves struggling to understand permissions and entitlements for both privileged and regular users. At the same time, IGA systems require long deployment cycles, extensive customizations, and typically do not cover the whole scope.
Coupled with increased Governance and Compliance requirements, this creates a "perfect storm", where lack of identity visibility diminishes security posture and overall corporate efficiency.
In this webinar, we outline an approach to solving this challenge without re-architecting IAM or changing existing technology stack.