SOLUTION BRIEF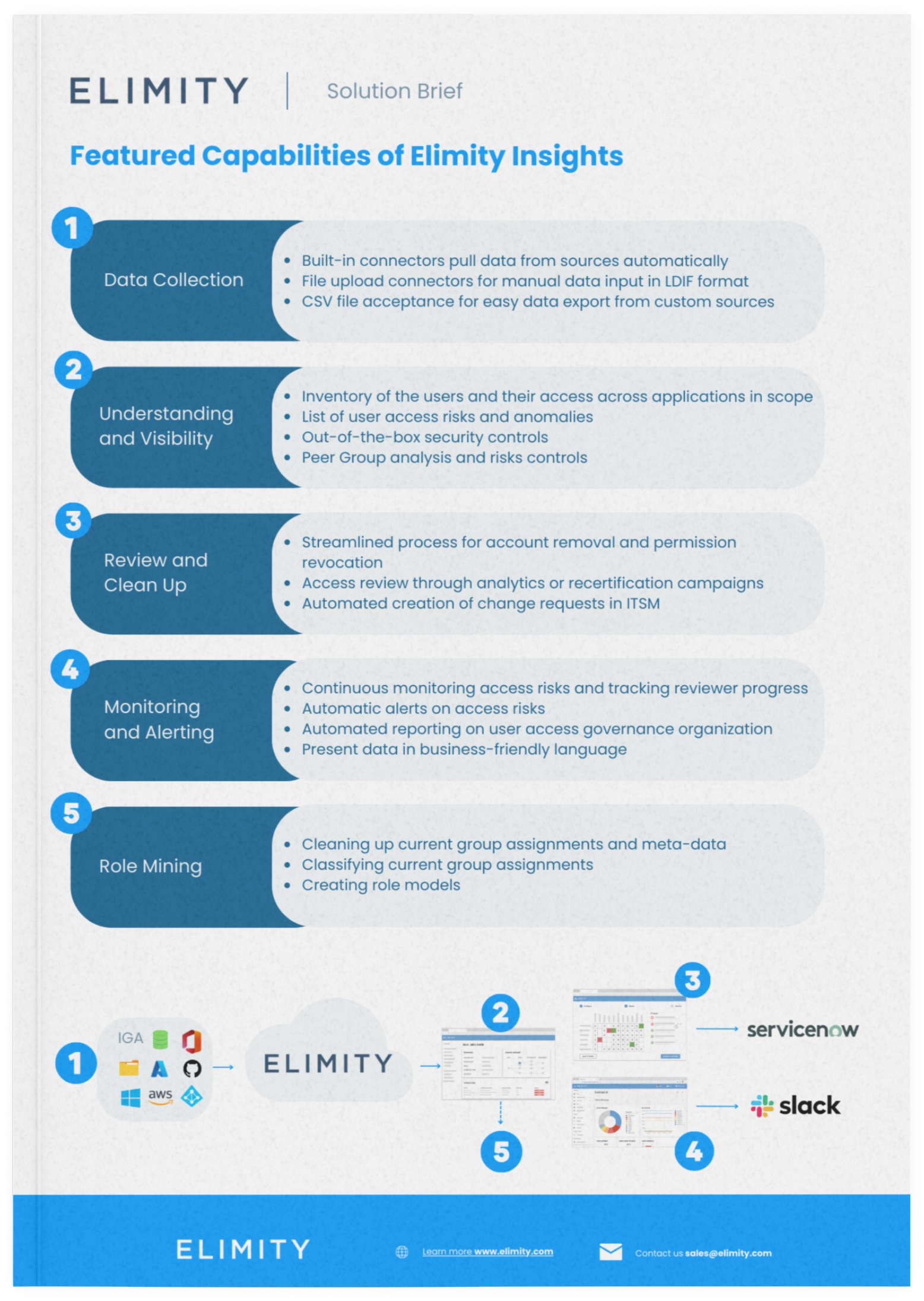 Download Solution Brief
Learn how Elimity enables organizations to eliminate identity and access risks for everything they use.
Read how Elimity insights:
✅ Collects Data
✅ Understand and Creates Visibility
✅ Reviews and Cleans Up
✅ Monitors and Alerts
✅ Role Mining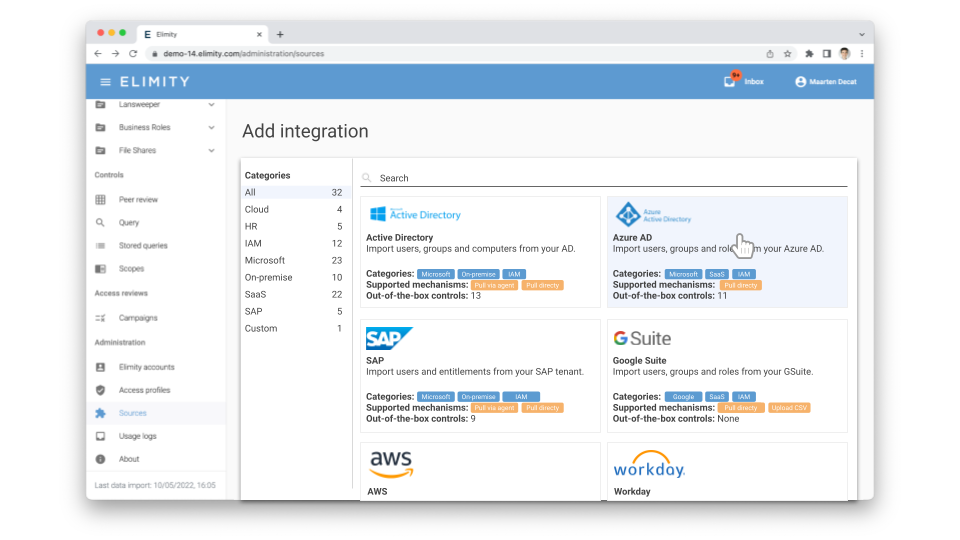 Out-of-the-box Connectors
Get up and running in minutes with out-of-the-box connectors
Integrate your hybrid environment with direct connections for SaaS applications and local agents for on-premise applications.
Gain valuable insights relying on Advanced Analytics
Instead of performing controls manually, and thus periodically, be in control continuously with Elimity's identity and access risks and controls.
Dedicated visual identity analytics such as peer and pattern analyses enable you to query and present data so you can make informed decisions, not just see numbers. Discover relations, unravel anomalies or spot unknown patterns with our built-in powerful algorithms.
Monitoring user access over time
Save time reporting on access management with Elimity's automated reports, enabling you to follow-up on the most important identity controls for your organization, track progress over time, and gather compliance evidence.
Comply with the highest security standards and leverage your cyber maturity to your clients during RFP processes.
Previously, it took our IAM team up to 3 weeks to complete the peer review within the organisation. Since implementing the Elimity platform, the process has become just one click away, reducing the workload for the team significantly.
Results Customer Case
✅ Achieve visibility of existing users and access within 2 days
✅ Get up-to-date overview of +10 IAM sources within 2 weeks
✅ Set up user-friendly self-service analytics for IAM stakeholders
✅ Identity analytics used in several projects, including role design
✅ Automated monitoring of KPIs over time
FREE GUIDE
KPI-Driven approach to IAM
Our guide walks you through everything you need to start using KPIs to improve your IAM security.
DOWNLOAD KPI GUIDE