PREREGISTER CISO REPORT
EXPERT PANEL CISOs

-

VIEW ON IDENTITY AND ACCESS MANAGEMENT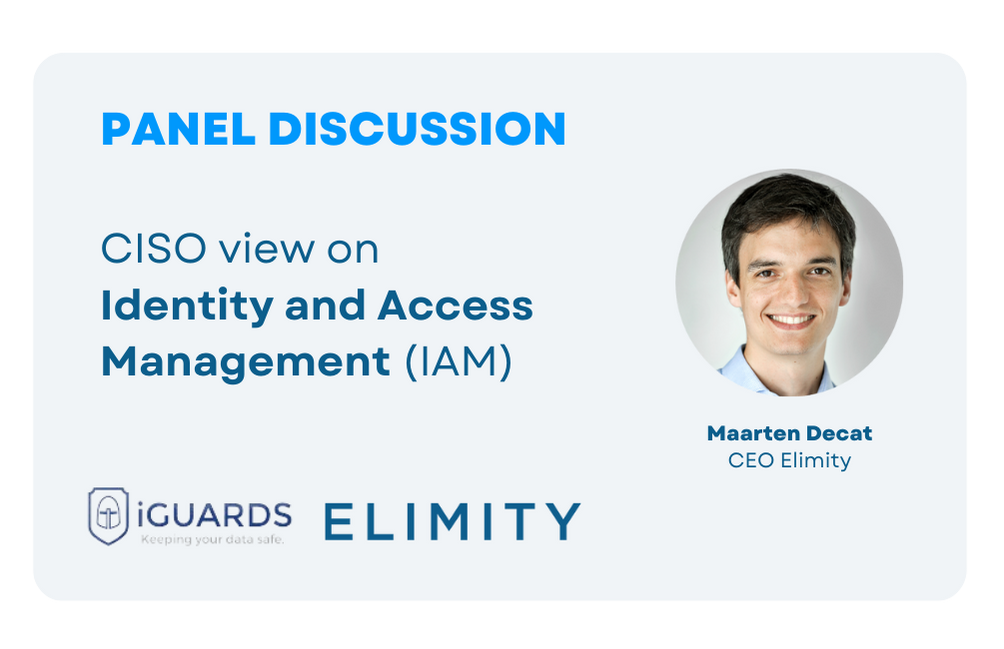 👉 Panel discussion with top-notch CISOs
👉 Transparant discussion about IAM
👉 Sharing best practices from peers to peers
👉 Tips by Identity expert Maarten Decat
Preregister below
We are currently processing the feedback and input from the panel members. Leave your details and we will provide you the report.
THE CISO REPORT 2023
What to expect?
✅ Unraveling Identity and Access Management (IAM) for CISOs
✅ Complexity related to IAM
✅ CISO Findings and Tips
✅ IAM must-do's for every CISO
ADDITIONAL SECURITY RESOURCES
Resources and frameworks for your IAM journey
Free documentation designed to help IT and Security professionals tackle their daily security challenges in the continuously changing IT landscape.
Leave us a message
You can leave us an email at info@elimity.com, or fill in the form on the right.
Always welcome for a coffee
Elimity NV
Motstraat 30
2800 Mechelen
Belgium